Press Releases 2018
Details

15.01.2018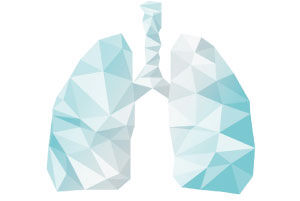 Dem Nationalen Referenzzentrum (NRZ) am Forschungszentrum Borstel ist es gelungen, einen Europaweiten Ausbruch eines multiresistenten Mycobacterium tuberculosis Stamms bei 29 Flüchtlingen aus dem Horn von Afrika nachzuweisen. Die Ergebnisse dieser europaweit koordinierten Untersuchung, an der neben dem FZB ebenfalls das European Centre for Disease Prevention and Control (ECDC), das Robert Koch-Institut (RKI) und das Nationale Referenzzentrum für Mykobakterien (NZM) der Universität Zürich beteiligt waren, wurden nun in der renommierten Fachzeitschrift The Lancet Infectious Diseases veröffentlicht.
Im Jahr 2016 identifizierte das Nationale Referenzzentrum für Mykobakterien (NRZ) in Borstel und das Nationale Referenzzentrum für Mykobakterien (NZM) in der Schweiz fast zeitgleich einen bisher unbekannten Tuberkuloseerreger. Dieser wies eine ungewöhnliche Kombination von Antibiotikaresistenzen gegen vier verschiedene Medikamente auf.   
Basierend auf dem Resistenzmuster und Genomanalysen, konnten das NRZ 14 weiter deutsche Patienten identifizieren, die mit dem gefährlichen Keim infiziert waren. Bei allen Patienten handelte es sich Flüchtlinge, die aus Ländern am Horn von Afrika nach Europa einwanderten.  
Die Häufung der Fälle mit Migrationshintergrund veranlasste das NRZ mit den beteiligten Gesundheitsämtern, dem Robert Kocht-Institut, dem NZM, weiteren europäischen Referenzzentren und dem European Center for Disease Control and Prevention (ECDC) weiterführende Untersuchungen durchzuführen. 
Basierend auf einer "Early Warning and Response System"- Meldung des ECDC, konnten der Ausbruchsstamm bei insgesamt 29 Patienten aus sieben europäischen Ländern nachgewiesen werden, die alle aus dem Horn von Afrika oder dem Sudan stammten. 
 "Die schnelle Meldung an das ECDC und die effektive Zusammenarbeit der Referenzzentren hat den Nachweis des Ausbruchsstamms in verschiedenen Ländern erst möglich gemacht" sagte Dr. Katharina Kranzer, Leiterin des NRZ am Forschungszentrum Borstel. 
Die molekularbiologischen Untersuchungen in Kombination mit Patienteninterviews ermöglichten die teilweise Rekonstruktion der Infektionskette.  Die Daten weisen darauf hin, dass die Übertragung vor der Ankunft in Europa in einem libyschen Flüchtlingscamp bei Bani Waleed stattgefunden hat. 
Wahrscheinlich hat sich der Ausbruchsstamm von einem im Horn von Afrika häufigen Klon entwickelt und die gefährliche Resistenzkombination entwickelt. Wie der Erreger in das Flüchtlingslager eingetragen wurde, lässt sich nicht vollends rekonstruieren. 
"Nur durch die Genomanalytik konnte der Ausbruchstamm eindeutig identifiziert werden" so Prof. Dr. Stefan Niemann, Letztautor der Studie Leiter der Forschungsgruppe Molekulare und Experimentelle Mykobakteriologie am Forschungszentrum Borstel und des Bereichs "Tuberkulose" des Deutschen Zentrums für Infektionsforschung. "Diese Studie hat gezeigt, dass die Genomsequenzierung zeitnah und länderübergreifen für die Analyse von MDR-TB Ausbrüchen eingesetzt werden kann. Um die Vorteile dieser Technologie voll zu nutzen, muss diese allerdings in die routinemäßige Ausbruch Untersuchung und TB-Überwachung eingebaut werden"
Die Anwendung der Genomsequenzierung für eine verbesserte Diagnostik, Therapie und Übertragungsanalyse von MDR-TB Stämmen stellt einen wichtigen Bestandteil der Arbeit des Forschungszentrums Borstel dar, der zur Zeit in verschieden Forschungsprojekten z.B. im  Deutschen Zentrum für Infektionsforschung bearbeitet wird. 
Quelle:
Timothy M Walker, Matthias Merker, Astrid M Knoblauch, Peter Helbling, Otto D Schoch, Marieke J van der Werf,  Katharina Kranzer, Lena Fiebig, Stefan Kröger, Walter Haas, Harald Hoffmann, Alexander Indra, Adrian Egli, Daniela M Cirillo, Jérôme Robert, Thomas R Rogers, Ramona Groenheit, Anne T Mengshoel, Vanessa Mathys, Marjo Haanperä, Dick van Soolingen, Stefan Niemann, Erik C Böttger, Peter M Keller. The Lancet Infectious Diseases. Published online January 8, 2018 http://dx.doi.org/10.1016/ S1473-3099(18)30004-5
 
Kontakt:
Prof. Stefan Niemann
Forschungszentrum Borstel –Leibniz Lungenzentrum
Parkallee 1
23845 Borstel
Telefon: 04537/188 7620
E-Mail: sniemann (a) fz-borstel.de