Press Releases 2022
Bremen startet internationales Projekt zur Stärkung des Gesundheitswesens in Namibia
Details

25.02.2022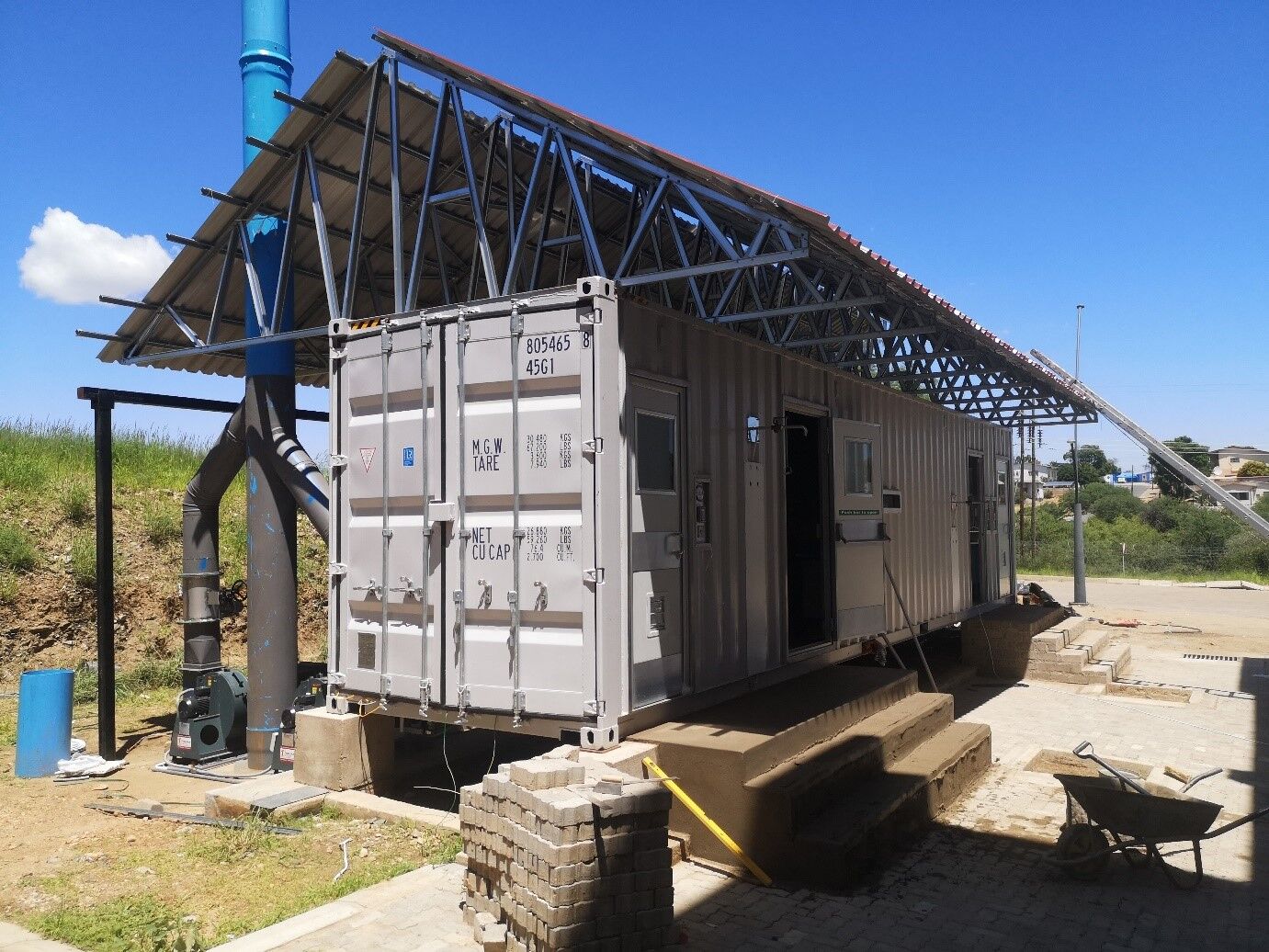 Mit einem virtuellen Kick-off Workshop wurde am Freitag, 25. Februar 2022, der offizielle Startschuss für ein internationales Gesundheitsprojekt in Namibia gegeben. Gemeinsam mit Partnern aus Namibia, Deutschland und der Schweiz führt die GIZ – Deutsche Gesellschaft für internationale Zusammenarbeit - für die Senatskanzlei Bremen ein Projekt zur Bewältigung der Pandemie und Stärkung des Gesundheitssystems durch. Im Zentrum stehen dabei: Die Verbesserung der Fähigkeiten zur Diagnostik von Krankheitserregern wie SARS-CoV 2, aber beispielsweise auch Tuberkulose und HIV/Aids sowie die Verbesserung der Ausbildung von akademischem Nachwuchs und Pflegekräften im Gesundheitsbereich in Namibia.
Geplant sind gemeinsame (virtuelle) Vorlesungen für Studierende im Gesundheitsbereich an der Universität Bremen und der University of Namibia, die Weiterentwicklung der Lehrpläne, aber auch die Fortbildung des medizinischen Lehrpersonals durch Fachaustausche. Um die Diagnose von Krankheiten, aber auch die Forschung und Ausbildung in diesem Bereich zu verbessern und um Infektionskrankheiten wie Corona in Zukunft gezielter abwehren zu können, wird zudem ein neues biochemisches Sicherheitslabor unterstützt.
Fachpartner sind die Universität Bremen mit dem Institut für Public Health und Pflegeforschung (IPP), das Bremer Leibniz-Institut für Präventionsforschung und Epidemiologie - BIPS sowie das Forschungszentrum Borstel, Leibniz Lungenzentrum in Schleswig-Holstein und das Inselspital Bern (Schweiz). Insbesondere die beiden letztgenannten Akteure engagieren sich seit Jahren in der Bekämpfung von Tuberkulose und Verbesserung der Bedingungen zur Behandlung dieser Krankheit in Namibia und haben sich für die Errichtung des Labors eingesetzt.
Der Ausbruch der weltweiten Corona-Pandemie im Jahr 2020 hat deutlich gemacht, wie wichtig ein starker und widerstandsfähiger Gesundheitssektor ist, um die Pandemie zu überwinden und die Bevölkerung vor Krankheiten wie SARS-CoV 2 zu schützen - in Deutschland, wie in Ländern des globalen Südens.
Staatsrat Dr. Olaf Joachim, in Bremen für die Entwicklungszusammenarbeit zuständig, äußerte sich daher besonders erfreut: "Für mich ist es ein Glücksfall, wenn durch die Vernetzung und Kooperation von Aktivitäten deutscher und internationaler Akteure in den Partnerländern alle Seiten profitieren, insbesondere aber unsere Partner in Namibia. Uns ist es mit diesem Projekt gelungen, dass mit bremischen und Bundesmitteln vom Bundesministerium für wirtschaftliche Zusammenarbeit und Entwicklung (BMZ) ein Labor in Namibia unterstützt wird, das für die gesundheitliche Versorgung und die Erforschung von Krankheiten sehr wichtig ist. Die Studierenden in Bremen und Namibia können zudem nicht nur vom Fachwissen unserer bremischen Akteure am BIPS und IPP profitieren, sondern auch dem Fachwissen des FZ Borstel und Inselspital Bern. Und das neue Labor wird in Zukunft für verbesserte wissenschaftliche und diagnostische Kapazitäten sorgen."
Zum Hintergrund:
Die Freie Hansestadt Bremen pflegt seit über 40 Jahren enge Beziehungen zum Partnerland Namibia. In Partnerschaft mit dem BMZ und der GIZ werden seit vielen Jahren gemeinsame Projekte, unter anderem zu den Themen berufliche Bildung, nachhaltige Mobilität und Logistik durchgeführt.
Im neuen Gesundheitsprojekt werden gemeinsam mit der GIZ und den Fachpartnern zwei Projektmodule bis Ende 2022 umgesetzt. Die Bremer Partner Uni Bremen (IPP) und BIPS engagieren sich für die Verbesserung der medizinischen und Pflege-Ausbildung an der University of Namibia (UNAM) mit der Fakultät für öffentliche Gesundheit, der medizinischen Fakultät und der Abteilung für Biochemie und Mikrobiologie. Beide Universitäten sind seit langer Zeit durch eine Kooperation verbunden und haben im Jahr 2017 eine neue Kooperationsvereinbarung unterschrieben. Das Labor, das von der Kreditanstalt für Wiederaufbau finanziert und vor kurzem an der University of Namibia aufgestellt wurde, soll sowohl mit medizinischer Ausstattung als auch mit Personal unterstützt werden.
Bremen und der GIZ ist es hier gelungen, bestehende Projekte und das langjährige Engagement des Inselspital Bern und des Forschungszentrum Borstel, Leibniz-Lungenzentrum (Schleswig-Holstein), für das bremische Projekt zu gewinnen.
Mit dem Bund-Länder-Programm unterstützt das BMZ die entwicklungspolitischen Aktivitäten der deutschen Bundesländer in den Partnerländern des globalen Südens. Dabei erfolgt eine gemeinsame Finanzierung. Angesichts der Corona-Pandemie hatte das BMZ im Herbst 2020 einen "Sonderaufruf Corona" gestartet, um gemeinsam die Folgen der Corona-Pandemie abzufedern und die Resilienz rund um das Infektionsgeschehen in Partnerregionen zu stärken. Die Senatskanzlei Bremen (Referat für internationale Kooperationen und Entwicklungszusammenarbeit) hatte hierfür in Zusammenarbeit mit der GIZ, der Universität Bremen sowie dem Forschungszentrum Borstel und Inselspital Bern einen Projektvorschlag eingereicht. Das Projekt wird seit September 2021 bis Ende 2022 umgesetzt.
Für Rückfragen: