Press Releases 2023
Empowerment für ressourcenarme Gebiete in der molekularen Tuberkulose Diagnostik
Details

07.08.2023
Neue Studie in Frontiers of Public Health: Gezielte Next-Generation-Sequenzierung ermöglicht die Diagnose von medikamentenresistenter Tuberkulose in ressourcenarmen Gebieten – Ein Programmmodell, Herausforderungen und erste Ergebnisse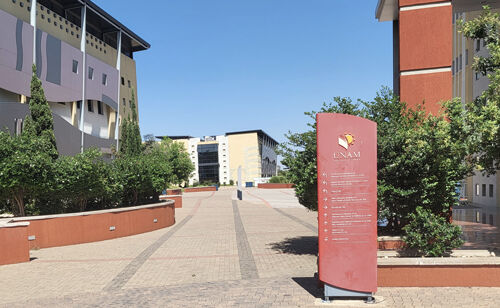 Das Global Health Protection Programm des Bundeministeriums für Gesundheit wurde im Jahr 2016 initiiert, um die Kompetenzen deutscher Fachinstitutionen im Bereich Gesundheit gezielt international einsetzen zu können. Eine der Kernkompetenzen des Forschungzentrums Borstel, Leibniz Lungenforschung (FZB) ist die Erforschung der Tuberkulose (TB). Die TB stellt nach wie vor eine erhebliche Herausforderung im öffentlichen Gesundheitswesen dar, insbesondere in den ressourcenarmen Gebieten der Welt, in denen der Zugang zu fortschrittlichen diagnostischen Instrumenten begrenzt ist. Die Zunahme medikamentenresistenter TB-Stämme hat die Bekämpfung der Krankheit zusätzlich erschwert und erfordert präzisere und effizientere diagnostische Ansätze. Hier setzt die Arbeit der Forschungsgruppe von Prof. Dr. Stefan Niemann am FZB an. Seit Jahren beschäftigt sie sich unter anderem mit der Diagnose von arzneimittelresistenter TB und verfolgt den Ansatz, resistenzvermittelnde Mutationen im Genom des TB-Erregers Mycobacterium tuberculosis mit Hilfe neuester Sequenziertechnologien nachzuweisen. Gemeinsam mit internationalen KollegInnen arbeiteten WissenschaftlerInnen vom FZB im sogenannten CryPTIC Konsortium daran, genombasierte Diagnostik von multiresistenter TB (Muliti Drug Resistant TB, MDR-TB) so weiter zu entwickeln, dass sie verlässlich und schnell eine präzise Vorhersage des Resistenzprofils klinischer Proben von TB-Patienten ermöglicht. Ein bahnbrechender Erfolg war, dass die erzielten Forschungsergebnisse des vom englischen Wellcome Trust und der Bill&Mellinda Gates Foundation unterstützten CryPTIC Konsortiums im Jahr 2018 auf der UN-Vollversammlung proklamiert wurden. Seit 2019 ist das FZB Partner im GHP-Programm der Bundesregierung und verfolgt gemeinsam mit deutschen und internationalen Partnern aus Kirgistan, Namibia, Mozambik, Eswatini, Italien und der Schweiz das Ziel, die sogenannte "Next-Generation-Sequencing" (NGS) basierte Technologie zum Nachweis von resistenzvermittelnden Mutationen in Ländern mit hoher TB-Inzidenz und wenigen wirtschaftlichen Ressourcen zu etablieren.
Die nun in der internationalen Fachzeitschrift "Frontiers of Public Health" veröffentlichte Studie beschreibt die Umsetzungsstrategie und Machbarkeit am Beispiel von Namibia einem Land mit mittlerem Einkommen im südlichen Afrika, das nicht nur unter einer hohen TB- sondern auch einer hohen TB/HIV-Coinfektionsrate leidet. Die Studie zeigt, dass  die NGS-Technologie als leistungsstarkes Instrument zur Identifizierung medikamentenresistenter TB-Stämme erfolgreich eingesetzt werden kann, um eine frühzeitige Erkennung und maßgeschneiderte Behandlungsstrategien zu ermöglichen.
Die wichtigsten Erkenntnisse der Studie umfassen:
Verbesserte diagnostische Genauigkeit: Die Implementierung der gezielten NGS führt zu einer signifikanten Verbesserung der Genauigkeit bei der Diagnose von medikamentenresistenter TB im Vergleich zu herkömmlichen Methoden und ermöglicht somit die Entwicklung wirksamerer und erfolgreicherer Behandlungsstrategien.
Programmatischer Ansatz: Die Studie präsentiert ein Programmmodell, das in bestehende Gesundheitssysteme in ressourcenarmen Gebieten integriert und an diese angepasst werden kann. Durch klare Richtlinien und effiziente Prozesse soll das Modell die Einführung der NGS-Technologie für eine breitere Anwendung erleichtern.
Herausforderungen und Lösungsansätze: Die WissenschaftlerInnen berücksichtigen die Herausforderungen, denen sie bei der Implementierung der gezielten NGS in ressourcenarmen Gebieten begegnet sind, darunter begrenzte Infrastruktur, Kostenbeschränkungen und die Vermittlung von technischem Fachwissen. Ihre Erkenntnisse sind von großer Bedeutung für Gesundheitsdienstleister und Entscheidungsträger, die sich für den Einsatz fortschrittlicher Diagnostik in Regionen mit begrenzten Ressourcen einsetzen.
Erste Ergebnisse: Die vorläufigen Ergebnisse des Programmmodells zeigen vielversprechende Resultate und demonstrieren das Potenzial der gezielten NGS im Management und in der Kontrolle von medikamentenresistenter TB.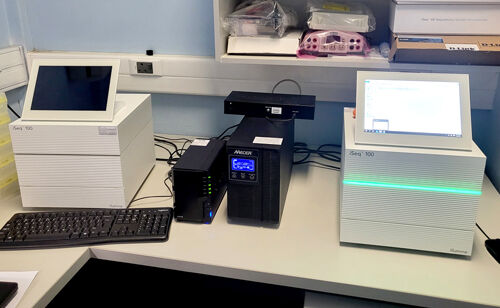 Der Erstautor dieser Studie, Dr. Leonardo de Araujo vom FZB, äußerte sich zur Bedeutung dieser Forschung: "Unsere Studie unterstreicht die dringende Notwendigkeit, die Herausforderungen medikamentenresistenter TB in ressourcenarmen Gebieten anzugehen. Durch die Einführung der gezielten Next-Generation-Sequenzierung in das diagnostische Repertoire hoffen wir, die Behandlung von TB zu verbessern und letztendlich die Heilungschancen zu optimieren."
Die Veröffentlichung dieses Artikels in Frontiers of Public Health markiert einen bedeutsamen Fortschritt im Kampf gegen medikamentenresistente TB und bietet Hoffnung für Millionen von Menschen weltweit, die von dieser Krankheit betroffen sind. Sie erscheint zu einem Zeitpunkt zu dem auch die WHO eine Kurzmitteilung über den Einsatz gezielter NGS-Verfahren zur Diagnose arzneimittelresistenter Tuberkulose veröffentlicht hat (https://www.who.int/publications/i/item/9789240076372). Die WHO kündigt hier an, dass ein Leitfaden für die klinische Entscheidungsfindung zur Behandlung medikamentenresistenter TB den Einsatz dieser neuen Technologie empfehlen wird und die Publikation des Leitfadens noch in 2023 erfolgt.
Über Frontiers of Public Health:
Frontiers of Public Health ist eine angesehene, peer-reviewed Zeitschrift, die sich der Förderung von Forschung und Wissensaustausch im Bereich der öffentlichen Gesundheit widmet. Die Zeitschrift veröffentlicht Originalarbeiten, Übersichtsartikel und Meinungsartikel und bietet eine Plattform für wegweisende Forschung und innovative Ansätze zur Bewältigung globaler Herausforderungen im öffentlichen Gesundheitswesen.
KONTAKT
Dr. Christiane Gerlach
Forschungszentrum Borstel, Leibniz Lungenzentrum
Parkallee 1
23845 Borstel
Email: This email address is being protected from spambots. You need JavaScript enabled to view it.
Telefon: 04537 1885890
QUELLE:
http://journal.frontiersin.org/article/10.3389/fpubh.2023.1204064/full?&utm_source=Email_to_authors_&utm_medium=Email&utm_content=T1_11.5e1_author&utm_campaign=Email_publication&field=&journalName=Frontiers_in_Public_Health&id=1204064
iSEQ – Sequenziergeräte im Labor der UNAM. Mit Hilfe dieser Maschinen lassen sich die resistenzvermittelnden Mutationen im Genom der TB-Erreger detektieren.